What Remarq customers are saying
"In less than a month Remarq has become an indispensable part of my workflow. Clients comment on the presentation every time."
"You know great looking PDFs carry lots of perceived value, but creating them SUCKS!"
"Markdown → Professional, High-Value Proposals and Reports It's freaking gorgeous."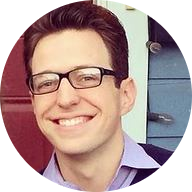 "At first I was pretty hesitant about paying for Remarq.

I have almost a decade of design experience and have zero problem using inDesign. Then I realized how much time I was wasting putting our agency's reports together myself (not to mention trying to satisfy my own ridiculous expectations that our clients couldn't care less about).

Now Remarq is a cost that I don't think twice about. It pays for itself in a single week."
Would you like to learn more?
Questions? Comments?
If you have any questions, or just want to talk about something, I'd love to hear from you. Just send me an email at jeremy@remarq.io.