Write Your Book Without Fighting Word or InDesign
Writing a book should be about writing, not about worrying about design. But too much time that should be spent writing is instead spent fighting with InDesign or Word to get your book produced.
What if you could forget about pushing pixels in InDesign? What if you could focus on writing your book and then style it to match your brand?
---
With Remarq Books creating a book is as easy as:
1. Give your book a name, pick a style and output formats. (Don't worry, you can change any of this at any time.)
2. We create a book scaffold in your Dropbox account that shows you how to organize and format your content.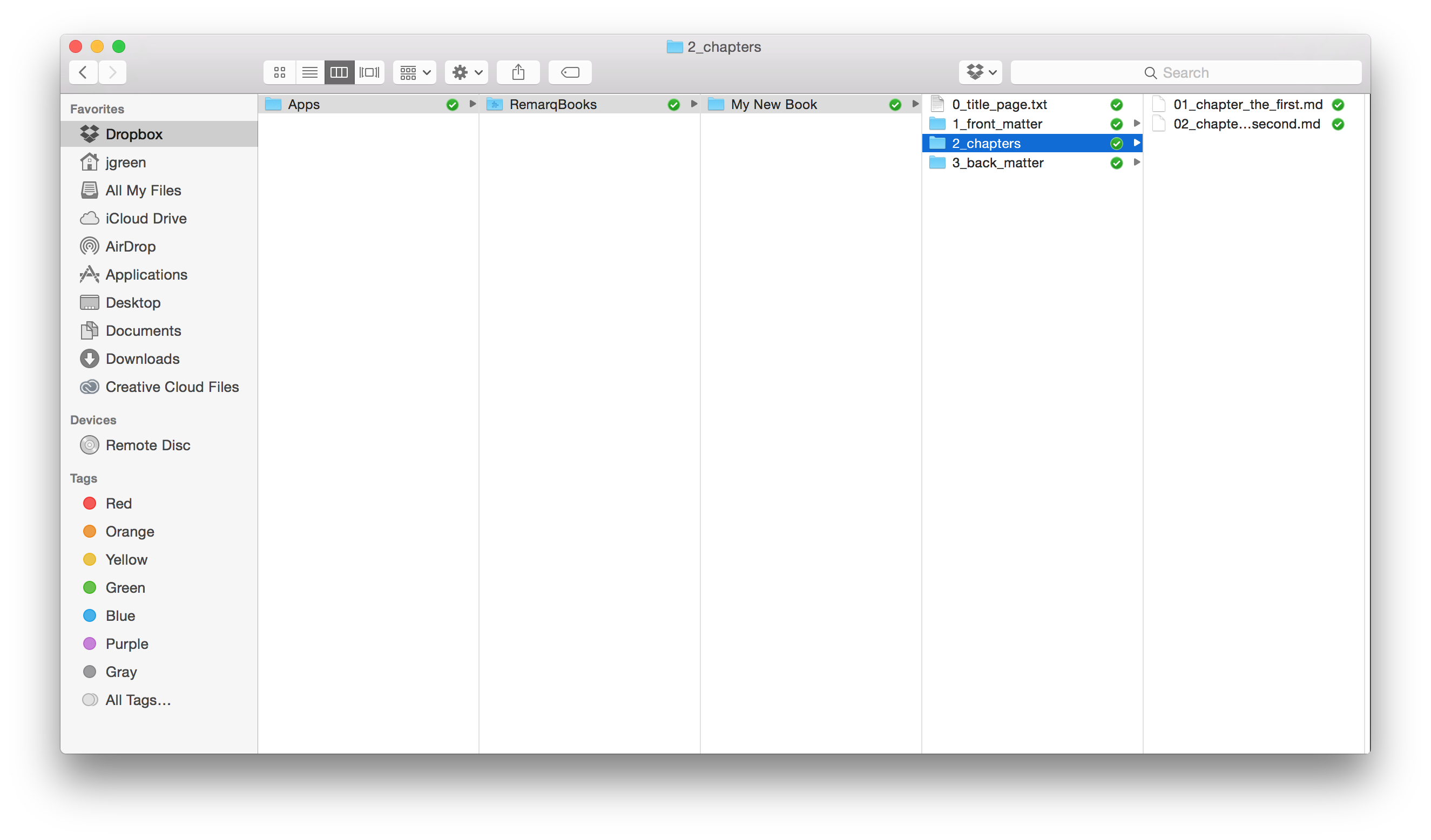 Every time you make a change, we'll generate your book in multiple formats and put them in your Dropbox folder.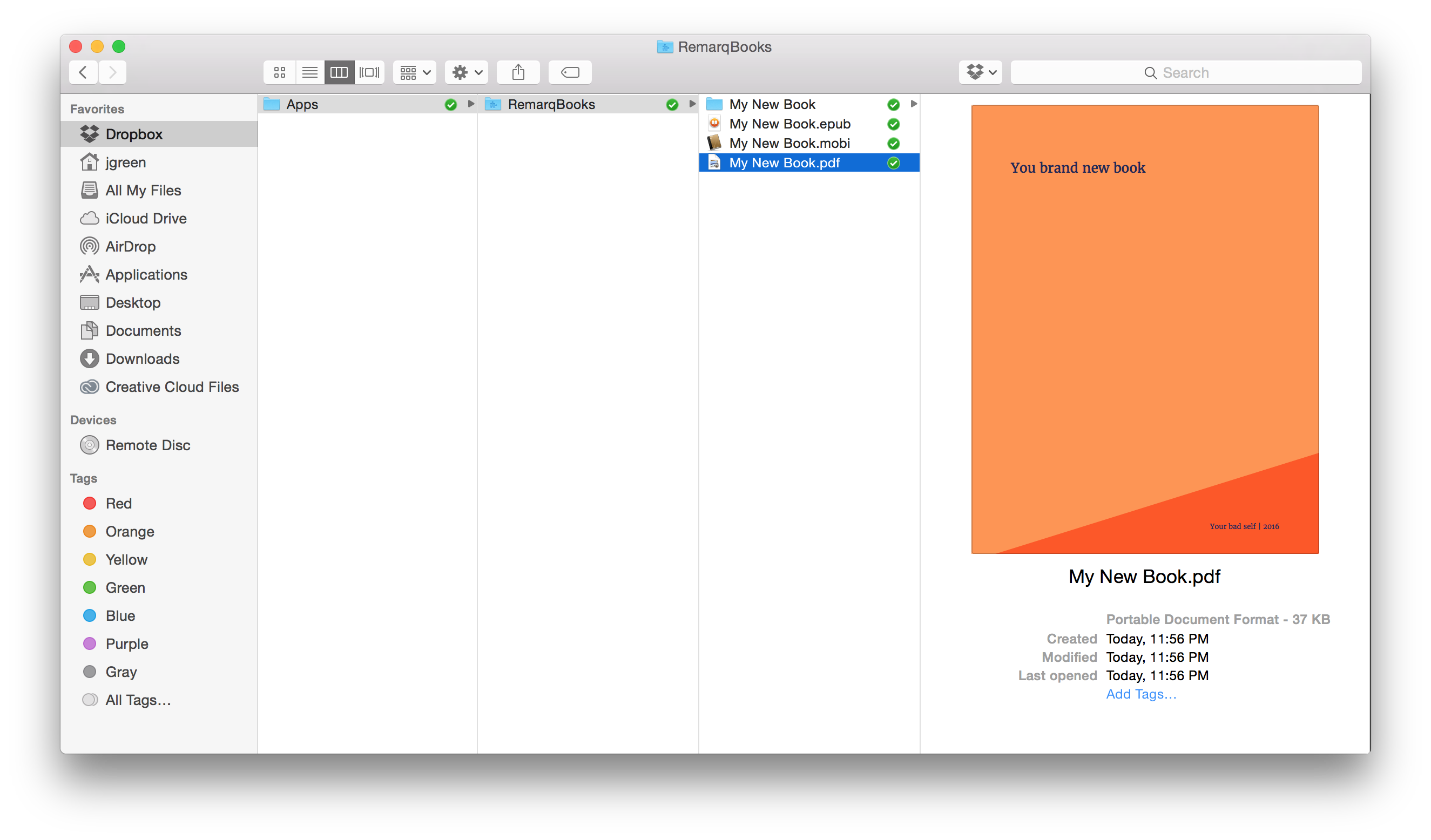 With RemarqBooks, you get both the professional document styling powers of Remarq along with an innovative, simple to use 'Book Scaffold' that gives you a framework for writing and creating your book.
RemarqBooks features Dropbox integration and PDF, ePub, and Mobi file output. You can use RemarqBooks to create a beautiful PDF to sell or share, an ePub to list on Amazon, or a Mobi file for easy reading on a range of devices. RemarqBooks is perfect for creating books, lead magnets, or other types of documents that you want to sell or share with your audience.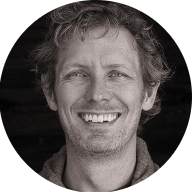 Remarq Books is a substantial improvement over my previous build process.

It's sooooo good!
Focus on writing your book, not 'pushing pixels'
You're a writer. You might not call yourself a writer, but writing is a large part of your business:
Professional Bloggers: You write for your audience every week. So why not turn the content you're already creating into a professional book that you can sell to your audience?
Consultants: You deliver value to your clients with your writing. Why not take the lessons you've learned working on countless consulting projects and package them up as a book? You'll instantly demonstrate authority and expertise to your audience.
What if you could easily (and quickly!) create a book with a professional design?
What if you could focus on the content — what you're good at — without worrying about designing the book, laying out the content, fighting Word, or pushing pixels in Indesign?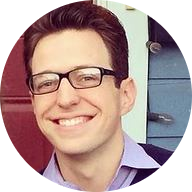 By using Remarq Books, we were able to focus on getting the writing done. Otherwise, would have gotten distracted on what it would look like, how to design the layout, and all the stuff that would stand in the path of publishing a book.

Remarq Books is a really easy way to create a great looking book — and not have to worry about it. It's one more thing off of your plate when writing a book.
But what do the books look like?
Interested in seeing what a book created using RemarqBooks looks like? Here are some sample excerpts from books created with Remarq Books.
---
Why Write A Book?
If you're a blogger or a consultant, writing a book can help you grow your business:
You're an authority: By writing a book, you're collecting and positioning your expertise and knowledge. You're planting a flag in the ground and saying "I know this and I know it well!"
You're giving form to your knowledge: You're taking bits and pieces of your expertise that have been scattered across the internet (articles, emails, interviews, etc.) and packaging them up in an easy to access, easy to digest form.
You have a product: By writing a book, you're creating a product that you can sell. Turning months and years of writing and thinking about your area of expertise and expensive problems into something that will save your readers time — and make you money along the way.
With RemarqBooks, we're working hand-in-hand with consultants, bloggers, authors, and product creators to make it easier for you to launch a book to your audience.